Our delivery service offers a big selection of authentic Thai foods – whether it be simple rice and noodle dishes, stir-fried classics, or 300-year-old court recipes. Simply order online or by phone. Please enjoy your food! Sincerely, Your Ban Thai Team.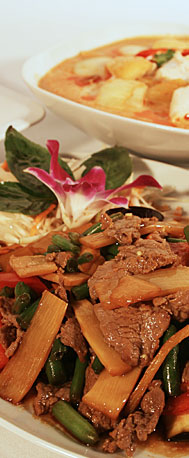 Your Opinion is important to us!
Our customers are our most valuable asset.
Your comments help us to regularly improve our products and services.
Please rate your experience with Ban Thai Restaurant.